A bigger, better olympic park for Heidelberg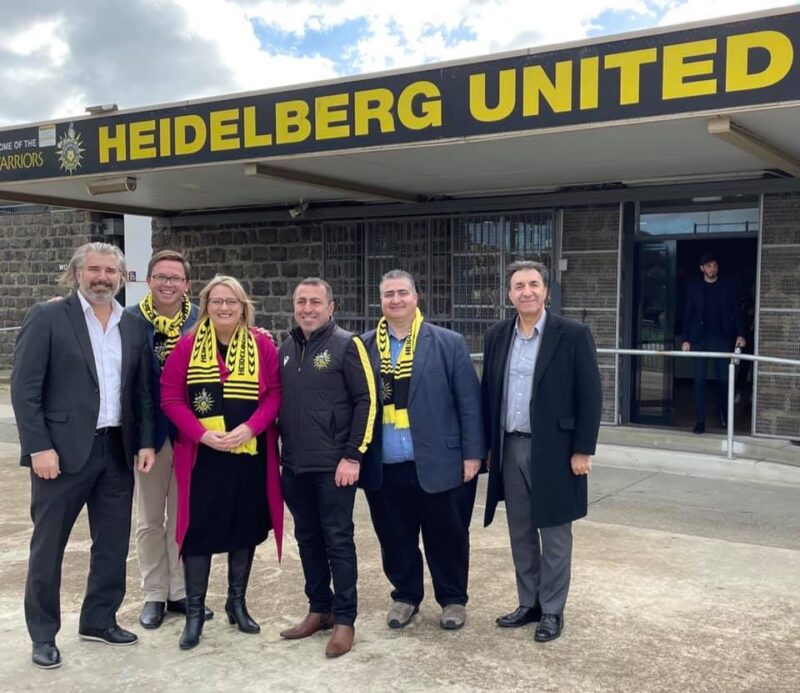 Families in Ivanhoe will be able to rely on great local sporting facilities, with a re-elected Andrews Labor Government to deliver $1.S million towards Olympic Park.
Right now, despite record levels of participation, Olympic Park's facilities are failing to keep pace.
The funding will go towards the Olympic Park Masterplan, which includes new sports fields and lighting, upgraded playgrounds, shared paths and fitness circuits, improved lighting around the park and CCTV for community safety and improved accessibility and parking.
The commitment builds on the Andrews Labor Government's $2 million investment in Olympic Park.
The upgraded Olympic Park will be used by local sporting clubs, with Heidelberg United and the local community set to benefit.
With these upgrades from Labor, local clubs – and this local community-will have the great sporting facilities they deserve.
While the Liberals cut funding for hospitals and schools, and closed TAFE campuses – only Labor will invest in the projects our community really needs.
The Labor Government has made the biggest investment in grassroots sport in Victoria's history, with $420 million dedicated to community sports.
Quotes attributable to Minister for Sport John Eren
"Community sport is all about bringing people together. With this investment, we'll make Heidelberg's sporting clubs – and local community – stronger than ever."

"Whether it's hospitals, schools, upgraded roads or new sporting facilities, only Labor can be trusted to deliver for local families."
Quotes attributable to Member for Ivanhoe Anthony Carbines
"We've already delivered $2 million towards this project, but there's more to do. That's why I'm proud to make sure Olympic Park gets the best facilities."

"From the mighty Heidelberg United or a kick with the kids on the weekend, I know how much this investment w mean to local families."