Brand new home for Northcote SES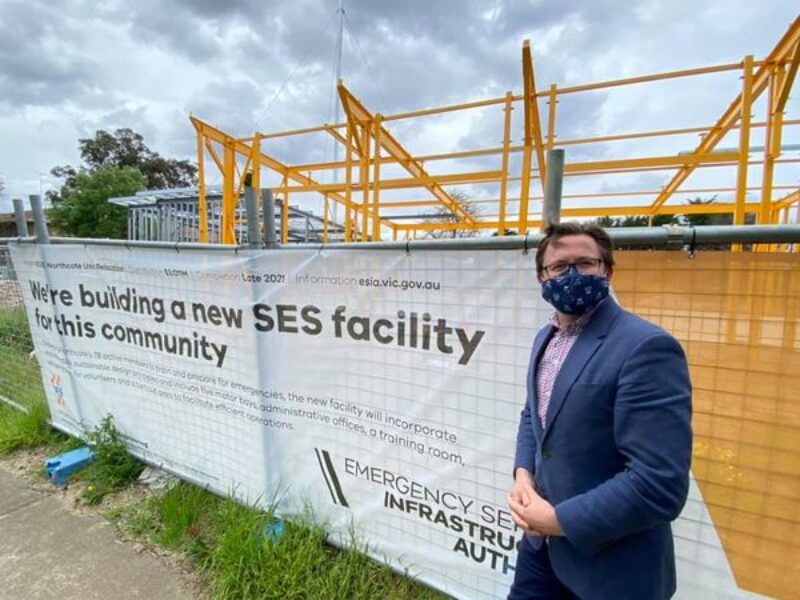 Northcote SES volunteers will swap their flood-prone base for a modern operational hub, th anks to $3 million in funding from the Andrews Labor Government.
Minister for Emergency Services James Merlino joined Member for Ivanhoe Anthony Carbines today to announce the Northcote unit will relocate to the site previously occupied by the Heidelberg West Police.
A significant redevelopment of the site will commence shortly. The current and dilapidated building was assessed in 2012 as unfit to be a police station. Uniformed police officers se rvice the Heidelberg West community from the nearby and purpose built Heidelberg Police Station.
Northcote SES has 36 volunteer members and responds to incidents across Melbourne's north, principally in the Darebin, Banyule and Ya rra municipalities.
The unit responded to 734 requests for assistance in 2016– 17, a 70 per cent increase on the 2015-16 financial year. The current site in Alphington has a number of issues, including insufficient space to house all of the unit's vehicles and limited changing–room facilities.
Poor drainage means it is constantly at risk of flooding, whi le the lack of car parking close to the building impacts on volunteers' ability to respond quickly to emergencies.
The funding is in addition to $34.3 mil lion in the Victorian Budget 2017 /18 to modernise SES buildings across the state and provide units with new trucks, boats and trailers.
Quotes attributable to Minister for Emergency Services James Merlino
"Northcote SES is one of the busiest units in the state, so it's important it has a modern, fit-for-purpose base to support its hard-working volunteers."

"The new site in Heidelberg West is centrally located, enabling members to respond quickly to emergencies across Melbourne's northern suburbs."
Quotes attributable to Member for Ivanhoe Anthony Carbines
"Our community welcomes the Northcote SES to West Heidelberg and th eir new base on the old police station site."

"Northcote SES members do a wonderful job protecting our area. It is important that they have state-of-the-art facilities"
Quotes attributable to Victoria State Emergency Service CEO Stephen Griffin
"I am delighted and thank the Victorian Government for providing VJCSES with $3 million to develop the Heidelberg West Police Station into a new purpose-built facility for our volunteers."

"This improved location will mean better response times for areas that may be affected by storm and flood damage."
Media Contact: Matthew Dixon 0438 190 148 I matthew.dixon@minstaff.vic.gov.au