$4.4M for Macleod College upgrade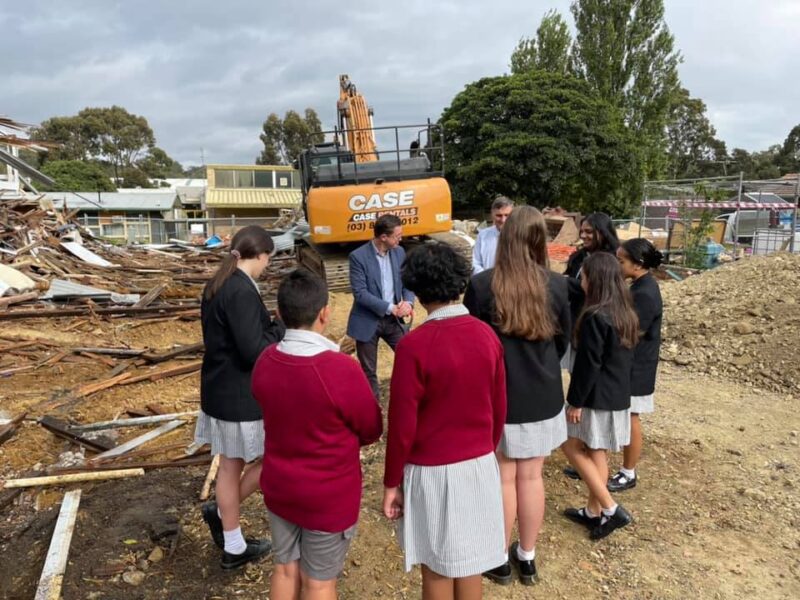 The Andrews Government will fix old buildings, deliver extra classrooms and build ten brand new schools in a state-wide construction blitz that will create thousands of jobs across the state and kickstart Victoria's economy.
Member for Ivanhoe Anthony Carbines today announced Macleod College will share in $388.8 million for 57 upgrade and modernisation projects at schools across Victoria. This includes all school upgrades the Government committed to at the 2018 election.
In addition to the $492,900 received in the 2019-20 State Budget, the Government is providing $4.44 million to construct a new science building, primary school play areas and entry landscaping. The funding will also contribute to the demolition of Block A and part of Block B.
This project is part of the Victorian Government's Building Works package, which will deliver $2.7 billion in shovel-ready projects – big and small – to get thousands of people back to work across our state.
The package includes a $1.18 billion education building program will also build new schools, deliver and refurbish relocatable classrooms and make schools more accessible for students and staff with disabilities.
Together, the projects will create space for more than 21,000 extra students in Victoria's education system and create more than 1,600 local construction jobs in communities across Victoria.
This $1.18 billion education building program is in addition to the $6.1 billion invested by the Victorian Government on delivering school upgrades since 2014, supporting more than 7,500 construction jobs for Victorians.
The Victorian Government is building the Education State so everyone can get a great education, no matter their background or where they live.
Quotes attributable to
Member for Ivanhoe Anthony Carbines MP
"We know how critical education will be to our state's recovery from the coronavirus pandemic, and that's why we're investing in the future of our students across early childhood, schools and TAFE."

"We're upgrading schools so they can take more student enrolments and to ensure every young person has access to a great local school."

"The project at Macleod College is yet another great example of the school building boom that is happening right across Victoria."