North East Link invests in local sports at Ford Park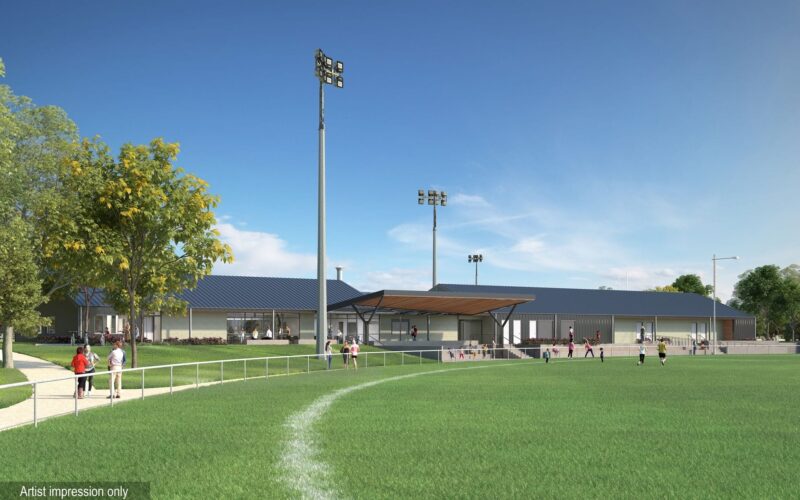 Ford Park in Ivanhoe is set to receive a massive overhaul as part of an Andrews  Government's $68 million sports funding package, as construction on the North East Link continues to ramp up. The new and upgraded sports facilities to be built at Ford Park, will keep local clubs playing and thriving during the construction and operation of the North East Link.
Member for Ivanhoe Anthony Carbines said Ford Park will receive impressive upgrades that will benefit thousands of local players during the construction and operation of North East Link.
The upgrades to Ford Park include overhauling the existing southern oval, a new and improved sports field and lighting, a new boundary fence, time-keepers box and electronic scoreboard, behind goal netting and shelters for players and officials.
The funding package for Ford Park also includes building a new sporting pavilion, construction of new synthetic turf cricket nets, increasing car park spaces, public exercise stations, a multiuse public basketball and futsal court, including a hit-up wall, and net twister and climbing blocks.
The new pavilion will include office space for the Yarra Junior Football League to join Ivanhoe Junior Football Club and Bellfield Cricket Club who are currently located at Ford Park.
As part of North East Link's multi-million sport funding package, six new pavilions will be built, major upgrades at 19 sports grounds to support football, cricket, soccer in the northern and eastern suburbs and more than 255,000 square metres of new synthetic and natural turf – the size of about 13 MCGs – will be laid which will double the usage of some grounds to 60 hours a week.
More than 20,000 players from 31 sporting groups and associations would benefit from the investment.
An interactive map will keep clubs informed about individual site updates and where sports club relocations will be happening in the area.
The North East Link Project team will continue to work closely with sports clubs, councils, schools and landowners for over two years to find the best places to deliver these massive upgrades, that will deliver huge community benefit.
Quotes attributable to
Member for Ivanhoe Anthony Carbines MP
"We will finally fix Rosanna Road and allow families to spend less time in cars and more time doing the things they love."

"The North East Link isn't just a road project – but it will also improve the lives of local people with improved open space and AFL standard playing fields and new pavilions."